Chicken Soup for the Nurse's Soul
When you work in a tough profession like nursing, you are going to encounter some insane situations. Some of them are going to be warm and happy. Others are going to be funny. Some are going to be sad.
This book from the Chicken Soup for the Soul series is about nursing, and focused on telling stories from the nursing profession that celebrate, honor, and inspire.
Chicken Soup for the Nurse's Soul: Stories to Celebrate, Honor, and Inspire the Nursing Profession by Jack Canfield, Mark Victor Hansen, and Nancy Mitchell-Autio is a must have for anyone in nursing because it truly celebrates what makes nurses tick and what it takes for a nurse to get through each and every day.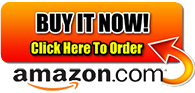 Here you can find stories that will make you laugh and make you cry, as you read about the personal ups and downs of nurses and the situations they have been through while making an impact on the lives of patients and their families.
Series: Chicken Soup for the Soul
Paperback: 368 pages
Publisher: Backlist, LLC – a unit of Chicken Soup of the Soul Publishing LLC; 1 edition (September 4, 2012)
Language: English