License Practical Nurses
License Practical Nurses
Thinking about a career shift or earning from other job? Have you thought about nursing? You may think becoming a nurse takes years but with the shortage of nurses, there is a nursing course that only requires at most one year of study. After one year of studying you will become a License Practical Nurse (LPN) or called License Vocational Nurse (LPN) in same states. Online LPN courses are also available so you can study at your free time while you work though most potential employers would want LPNs to have more first hand training in hospitals and other health related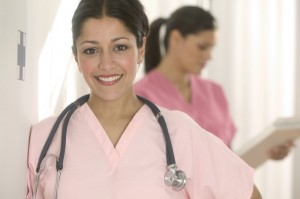 facilities during their study period.
Why is a LPN course so short as compared to a Bachelors Degree in Nursing? Will you have the same opportunities as those of a registered nurse? Compared to registered nurses, licensed practical nurses role are limited. Usually in a hospital setting, you work under the supervision of registered nurses. LPNs other duties include observing patients and reporting any findings to doctors and registered nurses. They are also usually found in small clinics, work as a school nurse, or work freelance through home health agencies in caring for sick patients at home. Compared to registered nurses, pay is lower though with a minimum average of 31k a year.
The nice thing about being a licensed practical nurse is you can work part time. As the number of the older population grows, more and more LPNs will be greatly in demand at nursing homes as they can supervise nursing assistants and nursing aides. If an LPN decides to proceed in becoming a registered nurse, what they learned during the LPN course can be credited to their continuing education so it saves them time and money.