In order to become a Clinical Nurse Specialist (CNS), the nurse must have a graduate-level expertise in nursing practices as well as all areas of diagnoses and treatment. Many CNS have a specialized area, such as adult health, gerontology, pediatrics, and oncology.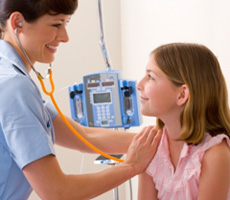 You must pass the ANA in order to become a CNS.
The information about the 2011 Adult Health CNS test can be found here.
Many nurses used the Mometrix study guides found in bookstores.
More information can be found here.
Certifications in the ED


For those nurses who would like to experience challenges and surge of adrenaline, then applying for a position in the Emergency Department is recommended. Emergency Department or more commonly known as ED is one of the main component of a hospital. Here is where patients are rushed in for urgent situations such as accidents, stab wounds, gun shots, poisoning and the likes. In order to be an Emergency Department nurse, you are required to have several certifications and qualifications in hand. In this article, you will be able to know what certifications are usually wanted or needed for you to become an ED nurse.
These nurses are those who are front liners when it comes to initial patient care. They are very keen when it comes to assessment of the patient, flexible but follows basic nursing principles, sharp when it comes to categorizing the patients according to their conditions (ED triage nurses), acts quickly but accurately, and can handle a lot of pressure. They give primary care to preserve life such as initial pulmonary – cardiac support and first aids.
Nurses who want to apply in the ED often have the problem of thinking what they might be asked for. For you to become and ED RN, you must have BLS or Basic Life Support, ACLS or Advanced Cardiac Life Support, and a little of Emergency Nursing Pediatric Course or ENDPC certification. If you want a little extra boost in your vitae, you can also opt to acquire Trauma certifications such as TNCC or Trauma Nursing Core Course, and/ or TNS (Trauma Nurse Specialist – which is only recognized in Illinois) and CEN or Certified Emergency Nurse. You must, however keep in mind that most hospitals offer now additional pay or incentives for extra certifications, so you may as well take the minimum certificates required for you to become an ED. However, at some point, you may wonder if you should only be acquiring minimum certificates in order to become an ED nurse. If you feel like taking it a little further than you have to, don't hesitate to do it because the better it will be for you. Nurses should try hard to continuously elevate their standards not only for the sake of passing the requirements but for their own professional growth as well. Many new ED nurses would like to acquire all the certifications needed for ED – this is a good thing, because they can be very flexible as an ED nurse in the future compared to those who have taken the minimum requirements. ACLS, BLS, Standard First Aid, Peds and Trauma certifications should be obligatory for Emergency Department nurses.
Because of a lot of required certificates, some nurses tend to overlook the CEN certification. However, this is not recommended. CEN or Certified Emergency Nurse is a national qualification which confirms that you have undergone basic training and learned the primary competencies as an ED RN. If you want to exceed expectations, you should invest in study materials and take the test needed for it.
From nurses themselves…


"There are many great companies out there… the trick is to write down the top 5 to 10 things that you want out of a company and go on the search for those things. My personal favorite is Trinity Healthcare, Cirrus Medical Staffing, Medical Solutions, Talemed, Premier Healthcare & Freedom Healthcare. All smaller companies who pay attention to what YOU want!"
"Hi i have been traveling w/ the same agency for about 7 years now……Nationwide Nurses….i am extremely satistified with them."
"I have liked Sagent and Millenia the best. Both are on the smaller to mid size. Sagent gets good assignments, especially in New England & finds top notch housing. Millenia will get you the best pay you can find & no one has beat them yet for honesty and customer service (at least in dealing with Kent).
I have heard decent things about On Assignment, especially since Crystal Lovato has gone there; paid airfare, rental car, some short term and rapid response available…
Now, if you just are looking for the money, know your way around negotiating and do not need any hand holding, look at Fastaff. They specialize in the rapid response and short term assignments; although, they do offer the traditional 13 week ones."
"The difference between a good recruiter and someone who is just trying to make money for their company is honesty. A good recruiter has ethics, integrity, and a sense of humor. A good recruiter listens to what it is you want out of an assignment, where you want to go, pay, housing, and auto issues, and then does their best to make those things happen for you. On top of all of that, that recruiter is there for you no matter what any time of the day. That is how you find the best travel company and the best recruiter."
"My first experiences where with Cross Country and American Mobile, they were supposed to be the best. Both were horrific experiences. I have been with RN Network for the last year and it has been great. Brian is my recruiter, he is always going above and beyond for me. His assistant Jen is great too. So far so good (knock on wood)."
"I've been traveling for 14 years now, worked for a BUNCH of them, and in my opinion the BEST travel companies are the smaller/midsize companies.
I have been with HALO staffing out of Cinci-, OH. for 6 years now, and THEY ARE THE BOMB.
Halo is a smaller company, and their family oriented attitude and channels of communication are amazing.
They have the best pay I have EVER received in the industry, and work very hard to ensure that I am a "happy traveler".
As a smaller company, with CONSISTENT staff members, they know who I am…not just a warm body with RN behind my name, making money for them.
If issues arise at the hospital you're in THEY GO TO BAT FOR YOU (imagine THAT). They have an on call Clinical Liason that is a bedside RN to mediate between RN, Hospital, Agency to resolve problems/issues in your contract.
I used to be with 3-4 Agencies @ a time, and always advised new travelers to do that, that way you can wheel/deal for best location/pay. For the past 4 years I have only used Halo Staffing, they're that good.
Their pay has ALWAYS been higher then any other agencies, I guess as a smaller co. their overhead is less, and they can afford to pay the RN's that are the "Bread and Butter" of the company.
HOWEVER, even in the face of a depressed economy, beginning January 1st, they started the EASY MONEY program. It is KICK-ASS and makes me money while I am NOT at work.
If any of ya'll are interested in a first rate, personalized company with top pay, great benefits, and GREAT communications, you ought to check out their site at Halostaffing.com, especially the EASY MONEY calculator which shows you how to make a pile of $$$$$$$$ while on VACA-"