When it comes to being a Dental Assistant, someone who has passed the DANB RDA exam always gets elevated in the professions eyes. This can be pay, job opportunities, or merely qualification, so try to pass the RDA exam!
This exam guide, Review Questions and Answers for Dental Assisting by Mosby, covers the profession in severe detail. It even goes into the mundane questions you may need to know, like which teeth has five cusps, amelogenesis, radiography, some legal, and infection control. You can be the best Dental Assistant your boss has ever had by knowing these things.
It's a handy book even if you've already passed the RDA exam, simply because it's a great reference guide if you need to turn back to something for work.
The study guide goes into all three simulated Certified Dental Assistant (CDA) exams, in individual sections with practice questions, and cover the same sections as the tests: General Chairside, Infection Control, Radiation Health, and Safety. There are pictures and illustrations to help the visual learners, and there are rationales for correct and incorrect answers. A CD comes with the book so that you can f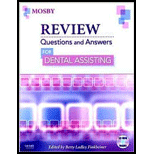 amiliarize yourself with computer-based testing. The CD also has state-specific exam questions as well.
Review Questions and Answers for Dental Assisting

Here is a review left by a Dental Assistant on Amazon.com:
I'm studying for the California RDA exam (not the same as the DANB RDA exam), and my background is strictly two years of on-the-job training. I did not attend dental assisting classes, but learned everything on the job. Needless to say, when you learn on the job, you don't learn things outside of the scope of your office's practice, so this is a great source of "catch-up" information.

I'm finding the questions hard– because it requires you to know a little anatomy (which teeth have 5 cusps, of which 3 are on the buccal, and 2 roots), medical terms (amelogenesis, exogenous, granuloma,osteitis), radiography (insufficient KvP causes what problems on films?), a little OSHA (what's the purpose of MSDS?), a little chemistry, a little legal, and a LOT of infection control. This book teaches you many things you wouldn't learn on the job, because your dentist might be old-school, cutting corners, or just not up-to-date on OSHA… or you just didn't need to know it because your office equipment was already set up(like what temperature and pressure are needed to sterilize wrapped instruments).

I love the format of this book– no fluff, no lengthy text. It's pure brass tacks. This book is strictly questions with 4 multiple-choice answers, and answers with explanation. I recommend, in addition to this book, a good dental dictionary that will help you with the vocabulary that the book doesn't explain. The book tends to explain the correct answer, and sometimes doesn't explain the incorrect answers.

I highly recommend this book.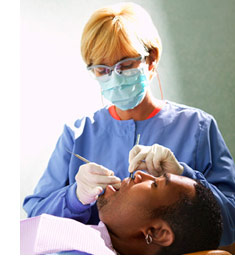 Most dental assistants should go through a dental assistant training program before entering an office environment, and then they usually go on to achieve certification from the Dental Assistant National Board (DANB). It pertains of a written exam that is four hours long and 320 questions. With a scale of 100 to 900, a student must at least score a 400 to pass and earn certification to become a dentist assistant.
The exam itself is broken into three separate sections, such as the General Chairside Test, Infection Control Test, and Radiation Health Safety.
If an assistant has the DANB certification, they are more likely to be employed.
Here are the most successfully used study guides for the DANB:
Mosby's Review Questions and Answers for Dental Assisting
Delmar's Dental Assisting Exam Review (Test Preparation)
Office Nurse
Office nurses work in care for patients that cannot make their way to the hospital such as, workplaces, physicians office's, and much more in that category. But they also work in public clinics where they have to most activities. Office nurses take care of the injections and medication in physician offices, under the order and prescription of physicians.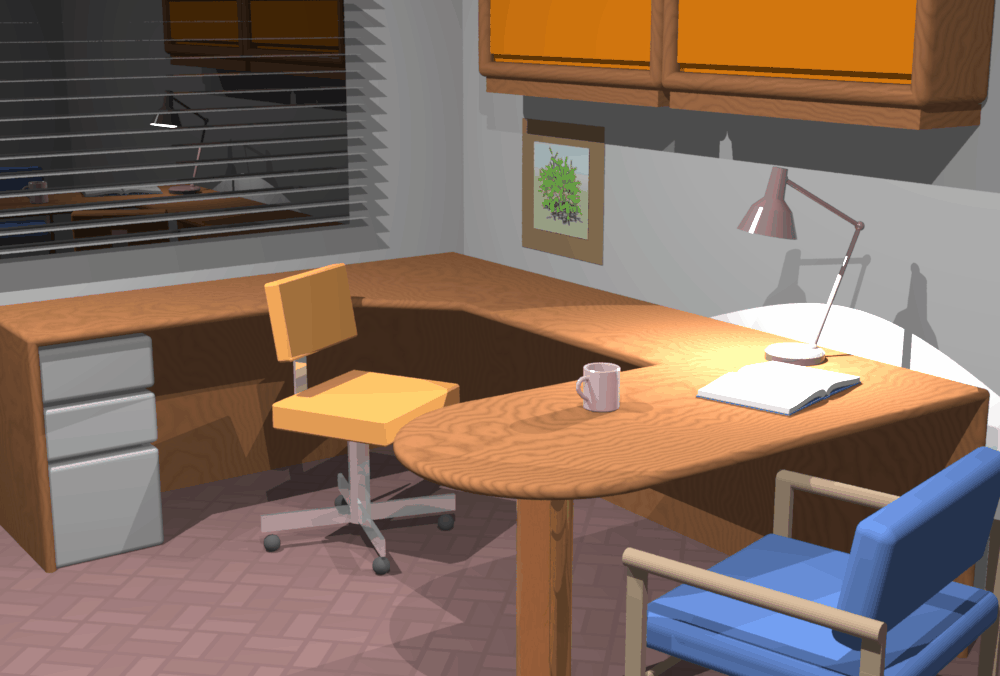 Some office nurses even assist in minor surgeries but with a little advance studying they can operate in bigger surgeries, but mainly only small surgeries assisting the physician. Most office nurse job is mainly a business job, they keep record of what goes on in the clinic or physicians office, also keeps record of the injuries that the patients come in with and help the doctor to treat them. They provide patients personally with minor injuries or illness, which they can handle with their level of education. Office nurses need well developed communication skills for this job, also the ability to observe and judge things right off hand with out any examination. Office nurses must be able to work as a team, all for one, and also supervise the jobs of others, keep an extra eye over everything and make sure it is in place. Office nurses should not have any emotional problems because of the intense nature of work.
The average pay of this nursing position is from $34,000 USD to $69,000 USD this is a great pay for raising a family and working at the same time. Office nurses have a variety of options when it comes to schools, they can take the American Academy of Ambulatory Care nursing under consideration as one of the best nursing schools for office nurses. Also before entering this school you must have become a registered nurse (RN) which you can earn by getting your nursing license. To earn this license you must have passed your entire test and taken a special class which can be found in your local nursing programs, nursing license are required in all fifty states in the United States and the District of Columbia.