Need some help in prepping for that exam to get your certification to become a Nurse Practitioner? The Nurse Practitioner Certification Examination and Practice Preparation by Margaret A. Fitzgerald covers everything you need to know.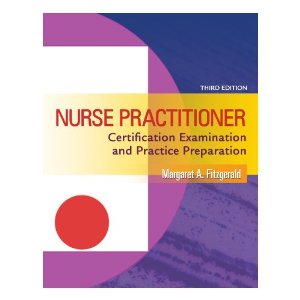 This study guide covers a vast amount of information and has it's own unique presentation for an effective review. The case examples, questions, answers, references, and in-depth discussions enable a deeper understanding of the subject matter, meaning you'll be better able to recall information during that stressful test.
This is the third edition of this book, with the questions more detailed, new content added, and full-color photographs.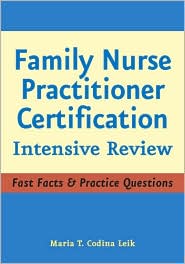 Family Nurse Practitioner Certification: Intensive Review
by Maria T. Codina Leik
Site Price: $32.71

Used by several certified Nurse Practitioners, this intensive review has test-taking tips ("question dissection"), "fast facts", and comprehensive prep.
It has photos, organ system reviews, and tables to help organize and explain concepts. Covers things like lab tests, immunizations, emergency procedures, and so much more.
Be prepared!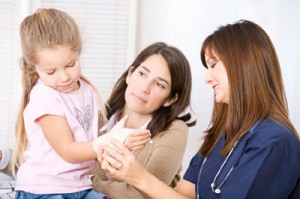 After a student has complete graduate-level coursework, they can become a Nurse Practitioner (NP) or Advanced Practice Registered Nurse (APRN). In order to be an NP, the nurse is also a Registered Nurse and went through other advancements in certifications and specialties.
One of the major certification exams is the ANCC or ACNP tests. To properly study for the test, it is recommended to begin months in advance and use an established book. Also, days before the test, it is recommended that you buy the practice tests on the ANCC website which is worded more like the test.
Here are the recommended study books:
Margaret A. Fitzgerald's Nurse Practitioner: Certification Examination and Practice Preparation
Sally Miller's Acute Care Nurse Practitioner Certification Study Question Book