Phlebotomist Certification Exam Study Guides
A phlebotomist is a nurse that draws blood from patients on a daily basis. They have to have the right demeanor, attitude, and attention for detail, and must have a good knowledge of equipment and psychology.
There are two ways to become a phlebotomist: through schooling or hands-on experience at the job. After that, a phlebotomist needs to take a certification exam to guarantee that they can correctly draw blood and handle a patient if unexpected surprises occur.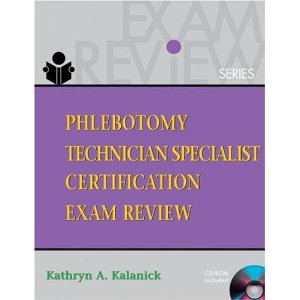 Nurses who have earned their phlebotomy certification exam suggested the use of this study guide: Phlebotomy Technician Specialist: Certification Exam Review by Kathryn A. Kalanick. It includes a CD guide to help you study.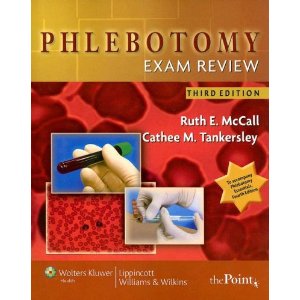 The other most recommended book is Phlebotomy Exam Review (McCall, Phlebotomy Exam Review). This book covers all 10 national certification exams for phlebotomy, and is written in a comprehensive way. There are sample exams to make the tester more comfortable when it comes time to take the exam.