Reasons a Nurse Needs to Get Their Own Insurance on Malpractice Liability
Reasons a Nurse Needs to Get Their Own Insurance on Malpractice Liability


Do I need my own malpractice liability insurance if I am employed and my employer covers me?
This question is asked by many nursing practitioners who are worried about certain events which are unpredictable as they practice their profession. While there are many nurse practitioners who are covered by their own individual liability insurance, many are still not and because of this, they have to rely on their employer's policy.
For number of reasons, patients can sue nurses. This can bring embarrassment and damage to one's perfect reputation. The policy of the employer may cover an individual, but this has a limitation. You have to remember that your employer's insurance is availed for their own advantage and specific needs and that is why they have to prioritize themselves before you.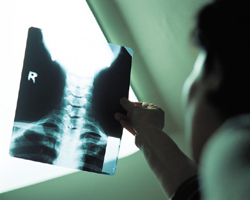 You may even be assured by the human resources department that you do not need to avail your own liability insurance but as a matter of fact, they don't inform you that what they want is for you to be represented by their lawyers. An outside representation of attorneys is out of the question since their best interest will not be put first and given the most important priority. To have your own insurance will be of assurance to you that you will be represented by a lawyer when you come across a certain situation and this lawyer will be dealing with only protecting your needs and interest.
The ethics of not being insured or not having enough insurance is a burden heavily carried on the shoulders of many clinicians. If you accidentally make a mistake and someone is harmed, will you feel responsible for compensating the patient?
Policies for malpractice insurance have their certain limits and coverage. Let's say that you as a worker are covered by your employer's own insurance, other coworkers of yours who are employed in the same company probably share your insurance limits which is under similar policy and if you and your coworkers are included in a suit, the expenses could be more than what the insurance policy will cover and that means that you have to spend your own money for the excess costs!
Every nurse practitioner will have to encounter different risks and premiums. One should do a risk-benefit analysis and get as much coverage that you can afford, but it is advisable to get no less than $1 million per occurrence. If your employer's policy has limits which are below $1 million, it is strongly suggested for you to purchase your own policy for additional coverage.
Here is a list of some of the important advantages of having one's own policy:
• The nurse practitioner will be provided with his or her own legal counsel all expenses covered.
• Depending on the terms of the policy the nurse practitioner will be covered for incidents that occur out of the employment.
• One can also purchase limits that may be higher than the employer's.
• Lastly, if the nursing practitioner purchases an occurrence policy, he or she will be covered when he or she leaves the employer's practice, and need not purchase a tail.
Make no mistake about getting your own malpractice liability insurance. I tell you, it's for your own good.