If you want a nursing position that is vital to a medical practice, the role of Medical Assistant is probably for you. They keep an office running, helping out doctors through daily activities, and varies depending on employer needs.
In order to become a Medical Assistant, choose a school that has been accredited by the Commission of Accreditation of Allied Health Education Programs (CAAHEP) or Accrediting Bureau of Health Education Schools (ABHES). After completing school, it is best to get certified as a CMA (Certified Medical Assistant) exam, which is offered by the Certifying Board of American Association of Medical Assistants (AAMA) and Association of Medical Technologists (AMT).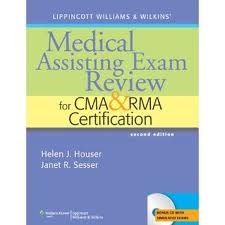 Nurses are helpful in sharing what they used to study, and this book was one of the most used for the CMA certification: Lippincott Williams and Wilkins' Medical Assisting Exam Review for CMA & CRA Certification. A pretest determines your weaknesses and strengths, enabling you to tailor your study guide plan more effectively. It is engaging and comprehensive, simply and effective, giving you invaluable practice and review.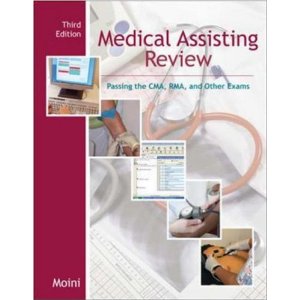 Another helpful study guide is: Medical Assisting Review: Passing the CMA, CRA, and Other Exams. With a student CR-ROM, this guide has easy-to-read material that covers your essentials. It highlights key areas, has multiple choice quizzes, and a concise outline. Easy to use and highly effective.
An Occupational Therapist (OT) works with patients to improve their lives in working environments and more. The patients usually have some kind of issue, like a mental, physical, development, or emotional condition.
In order to become an OT, they must be attend a program accredited by Accreditation Council for Occupational Therapy Education (ACOTE) and then take a certificate exam, such as the NBCOT (National Board for Certification of Occupational Therapy). State requirements do vary, though, and many require an OT to continue some form of schooling after certification to ensure up-to-date knowledge.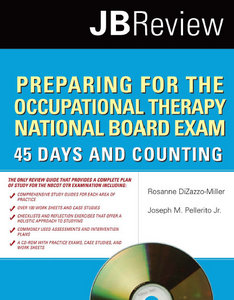 A few books in preparation for the NBCOT have been recommended by registered Occupational Therapists. The first is Preparing for the Occupational Therapy National Board Exam: 45 Days and Counting. This book claims that it only takes 45 days of studying with this guide in order to pass the NBCOT. It has study questions, in-depth reviews, workbook pages, and a CD-ROM companion.
The second book is Occupational Therapy Examination Review Guide: Third Edition. This books helps identify your areas of weakness, and helps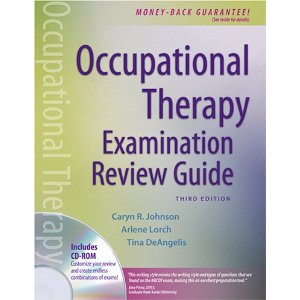 you improve them for the exam. There are reviews, explanations, and many other helpful tips for improving your ability to pass the NBCOT.
A Physical Therapist (PT) is a nurse that helps patients with physical disabilities or injuries. They help the patient attempt full use of parts, or practice motor skills.
A PT must be able to communicate effectively with patients, doctors, and other nurses to ensure optimal patient recovery.
While each state requires different types of licensure, many schools offers PT training programs, and helps the PT understand things like biology, anatomy, physiology, and so much more that helps in the day-to-day affairs of a PT's life.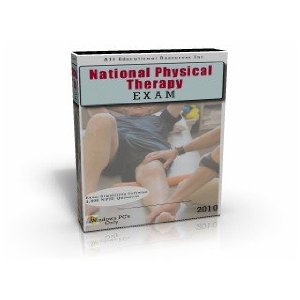 In order to get licensed, a PT must pass their state's version of the NPTE (National Physical Therapy Examination). One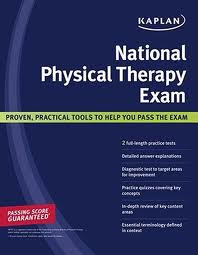 recommended study material is the 2011 NPTE Review Simulation Software: 4,000 NPTE Questions for the PTEXAM. It works on Windows only, but covers many of the foundations for a PT exam.
A book many licensed PTs use is the Kaplan National Physical Therapy Exam by Chapman and Fratianni. If covers key content areas, has full length practice tests, helps practice diagnostics, explains terminology, and much more.