Certifications in the ED


For those nurses who would like to experience challenges and surge of adrenaline, then applying for a position in the Emergency Department is recommended. Emergency Department or more commonly known as ED is one of the main component of a hospital. Here is where patients are rushed in for urgent situations such as accidents, stab wounds, gun shots, poisoning and the likes. In order to be an Emergency Department nurse, you are required to have several certifications and qualifications in hand. In this article, you will be able to know what certifications are usually wanted or needed for you to become an ED nurse.
These nurses are those who are front liners when it comes to initial patient care. They are very keen when it comes to assessment of the patient, flexible but follows basic nursing principles, sharp when it comes to categorizing the patients according to their conditions (ED triage nurses), acts quickly but accurately, and can handle a lot of pressure. They give primary care to preserve life such as initial pulmonary – cardiac support and first aids.
Nurses who want to apply in the ED often have the problem of thinking what they might be asked for. For you to become and ED RN, you must have BLS or Basic Life Support, ACLS or Advanced Cardiac Life Support, and a little of Emergency Nursing Pediatric Course or ENDPC certification. If you want a little extra boost in your vitae, you can also opt to acquire Trauma certifications such as TNCC or Trauma Nursing Core Course, and/ or TNS (Trauma Nurse Specialist – which is only recognized in Illinois) and CEN or Certified Emergency Nurse. You must, however keep in mind that most hospitals offer now additional pay or incentives for extra certifications, so you may as well take the minimum certificates required for you to become an ED. However, at some point, you may wonder if you should only be acquiring minimum certificates in order to become an ED nurse. If you feel like taking it a little further than you have to, don't hesitate to do it because the better it will be for you. Nurses should try hard to continuously elevate their standards not only for the sake of passing the requirements but for their own professional growth as well. Many new ED nurses would like to acquire all the certifications needed for ED – this is a good thing, because they can be very flexible as an ED nurse in the future compared to those who have taken the minimum requirements. ACLS, BLS, Standard First Aid, Peds and Trauma certifications should be obligatory for Emergency Department nurses.
Because of a lot of required certificates, some nurses tend to overlook the CEN certification. However, this is not recommended. CEN or Certified Emergency Nurse is a national qualification which confirms that you have undergone basic training and learned the primary competencies as an ED RN. If you want to exceed expectations, you should invest in study materials and take the test needed for it.
Are you considering going to school for nursing? It's important to find just the right nursing school to attend in order to make sure you get the best education possible.
Check out the program above by clicking on the image in order to find the best college near you for your nursing education!
Career Opportunities for Nurses


Nursing education can provide you with different careers in life. If you think there's not much a nurse can do, well think again. Any schools, hospitals, and even other offices hire nurses in their company since care and medical attention are unpredictable and might be needed anytime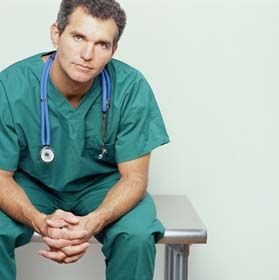 of the day.
Most clinics in schools hire nurses since it is evident that young people are more prone to accidents and injuries. Schools need to be ready in such events where students might get in to a fight, trip on the stairs, fall on the swing, or even bump each other's head while running. Kids do a lot of accident prone activities that makes nurses a must-have in a school environment. I've never seen any school without a nurse; even those who have smaller population still hire a nurse to give medical attention even to teachers who experience headache during the day.
Nursing education has been popular for most students nowadays since they are seeing the opportunities of being a nurse. One can be a mid-wife nurse, pediatric nurse or a children's nurse, school nurse, nutritionist on patient's in the hospitals to ensure that the food they are taking are the right one for them, hospital nurses, and a lot more.
Those who have the passion of giving care and attention to other people's needs will surely be a great nurse. It is not hard to learn as long as you are determined.
Nursing education will lead you to a bright future where you can provide care to other people.