A Clinical Nurse Specialist (CNS) is an advanced practice nurse, and they focus on a specialized area. They work in different medical environments, such an emergency rooms, operating rooms, or can deal with clinical or surgical procedures.
While similar to the rule of a Nurse Practitioner, a CNS is more complex. They do research and education requirements for patients to receive the best care possible, and must create solutions for the nursing staff.
Not only must a CNS have certification from the American Nurses Credentialing Center (ANCC) in CNS, they must also be a Registered Nurse (RN). The ANCC has different certifications, such as Adult Health, Pediatrics, Psychiatry and Mental Health, and more. The most commonly taken is the Adult Health Exam.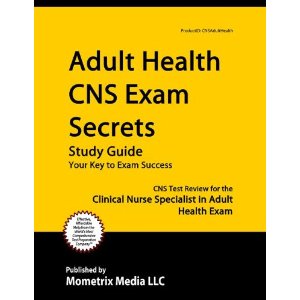 For the Adult Health CNS Exam, many CNS nurses recommend study guides like Adult Health CNS Exam Secrets Study Guide: Your Key to Success: CNS Test Review for the Clinical Nurse Specialist in Adult Health Exam. Each topic is researched and explained in easy ways, and includes reviews to help you prepare.
A Physical Therapist (PT) works with all ages and deals with functional issues in a patient. These issues usually result from injury or diseases.
A PT must construct a plan based upon a patient in order to restore the function, mobility, and prevention of further disability. This usually includes wellness and fitness programs, therapeutic exercise, manual therapy, physical agents, electrotherapeutic modalities, and functional training. Usually they require the use of assistive devices and equipment.
In order to become a PT, the requirements are different from state to state. They usually have a Master's degree which takes about 2-2.5 years, and some have doctoral degrees. They need basic knowledge in biology, anatomy, physiology, pharmacology, and much more. They must pass the National Physical Therapist Exam (NPTE) in order to be licensed.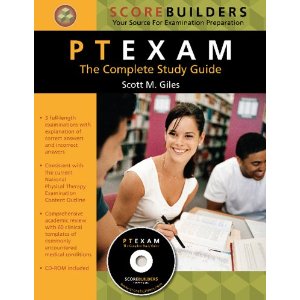 Many PTs that have passed the NPTE recommend the PTEXAM: The Complete Study Guide by Giles which includes a CD. The book doesn't just tell you what is right: it also explains why an incorrect answer is wrong, helping the studying

process. The layout is extremely easy and comprehensive, easy to navigate and find the required foundation of knowledge.
Another book recommended is Saunders' Q&A Review for the Physical Therapy Board Examination. It has over 1200 multiple choice questions and more on the CD which has an unlimited number of randomized practice tests to promote comfort when you are actually taking the NPTE. It is organized by topic, gives rationales, and offers references to help you.
As an Occupational Therapist (OT) your job is to help a client achieve and fulfilling life. The patients are usually disabled in either a mental, physical, emotional, or developmental way. They need to learn how to sustain themselves, contribute to society, and function daily.
An OT is vital is helping these patients overcome their disabilities. Because of this, an OT must have proper license. An OT needs a post-baccalaureate degree, and must have certification. This certification varies from state to state, but the most common is the National Board of Occupational Therapy (NBCOT) Exam.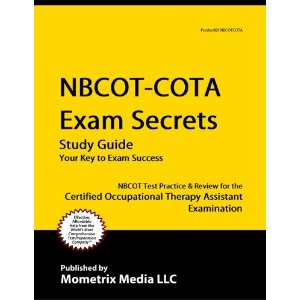 Many OTs that have already passed their NBCOT exam recommend the NBCOT-COTA Exam Secrets Study Guide: Your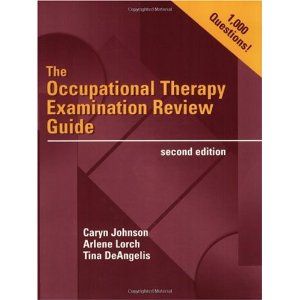 Key to Exam Success: NBCOT Test Practice and Review for the Certified Occupational Therapy Assistant Examination. It works on strategies, has questions, and covers the foundation to being a successful OT and passing the NBCOT exam.
Another book that many OTs have used is The Occupational Therapy Examination Review Guide by Johnson, Lorch, and DeAngelis. In five practice examinations, this book has 1000 review questions to pinpoint your weaknesses so you can improve them. There is a CD-ROM with 800 questions, customized into multiple practice exams.