When it comes to LPN/LVNs, they need to stay in the know about new drugs, methods, and and diagnostics. The Nurse Practitioners' Prescribing Reference is a journal which releases quarterly.
One nurse's review: The NPPR is an excellent resource for prescribing or checking prescriptions. Use of tables of symptoms and drugs is very helpful. The side effects and adverse effects assist in deciding which drug may be most appropriate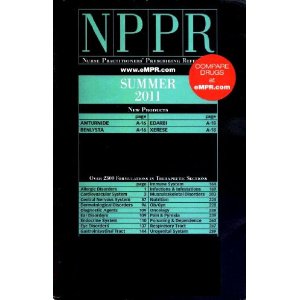 for a particular patients.
Since an LPN/LVN assist in the day-to-day care of patients, including vital measurements, IVs, and prescription care, they need to be in-the-know about the things NPPR covers. Since it is updated four times a year, it keeps the information current.
Nurse Practitioners' Prescribing Reference (1 year, 4 issues)
Site Price: $59.00 (14.75/issue)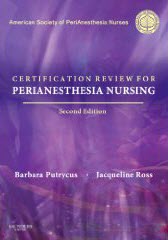 Certification Review for PeriAnesthesia Nursing

Site Price: $42.44


PACU (post-anesthesia care unit) is the certification needed by the American Society of PeriAnesthsia Nurses (ASPAN) which grants a CRNA right to aid during anesthesia and helping patients recover.
This book, Certification Review for PeriAnesthesia Nursing, is written by ASPAN, and is a question-based CAPA and CPAN exam review. There are 700 questions, explaining rationales and references. It tests your core knowledge, skills, and principles that are necessary in the field.
Become an integral part of hospitals and other medical facilities with your certification.
If you love children, becoming a Pediatric Nurse is probably the field for you. On a daily basis, they deal with infants, children, and adolescents, from everything including shots, illness, and more.
A Pediatrics Nurse must be able to communicate with youth, which means patience, understanding, and a sharp eye. To become a Pediatrics Nurse, you must have a Bachelors of Science in Nursing, and need to be a Registered Nurse (RN). They also must pass the Certified Pediatric Nurse (CPN) exam.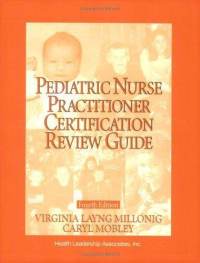 Pediatric Nurse Practitioner Certification Review Guide
Site Price: $78.91
Edited by Virginia Layng Millonig, Caryl E. Mobley

Many Certified Pediatric Nurses love this study guide. They say, after reading it a couple times, you should ace the test. The review is divided into sections so that your mind has an easier time absorbing the information, covering growth, development, and health in infants, children, and adolescents.