Dental Assistant DANB Certification Exam Study Guides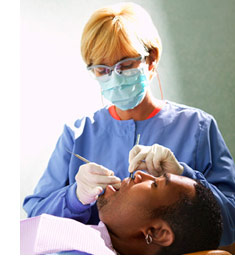 Most dental assistants should go through a dental assistant training program before entering an office environment, and then they usually go on to achieve certification from the Dental Assistant National Board (DANB). It pertains of a written exam that is four hours long and 320 questions. With a scale of 100 to 900, a student must at least score a 400 to pass and earn certification to become a dentist assistant.
The exam itself is broken into three separate sections, such as the General Chairside Test, Infection Control Test, and Radiation Health Safety.
If an assistant has the DANB certification, they are more likely to be employed.
Here are the most successfully used study guides for the DANB:
Mosby's Review Questions and Answers for Dental Assisting
Delmar's Dental Assisting Exam Review (Test Preparation)