Medical Assistant (MA) CMA Certification Study Guides
If you want a nursing position that is vital to a medical practice, the role of Medical Assistant is probably for you. They keep an office running, helping out doctors through daily activities, and varies depending on employer needs.
In order to become a Medical Assistant, choose a school that has been accredited by the Commission of Accreditation of Allied Health Education Programs (CAAHEP) or Accrediting Bureau of Health Education Schools (ABHES). After completing school, it is best to get certified as a CMA (Certified Medical Assistant) exam, which is offered by the Certifying Board of American Association of Medical Assistants (AAMA) and Association of Medical Technologists (AMT).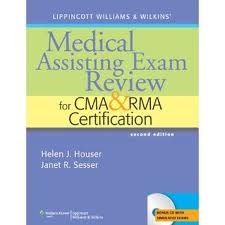 Nurses are helpful in sharing what they used to study, and this book was one of the most used for the CMA certification: Lippincott Williams and Wilkins' Medical Assisting Exam Review for CMA & CRA Certification. A pretest determines your weaknesses and strengths, enabling you to tailor your study guide plan more effectively. It is engaging and comprehensive, simply and effective, giving you invaluable practice and review.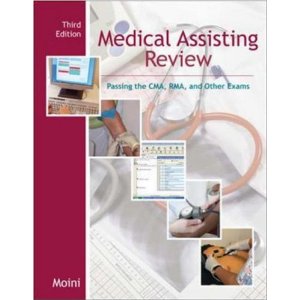 Another helpful study guide is: Medical Assisting Review: Passing the CMA, CRA, and Other Exams. With a student CR-ROM, this guide has easy-to-read material that covers your essentials. It highlights key areas, has multiple choice quizzes, and a concise outline. Easy to use and highly effective.