Helpful Tips on Becoming a Legal Nurse Consultant


Out of the approximately 1,162,124 lawyers in practice today, 25 percent of them deal with medical malpractice and similar personal injury lawsuits. For these, lawyers need the assistance of a legal nurse consultant. A legal nurse consultant is a registered or licensed nurse who uses his or her skills and knowledge as a healthcare provider for consultation purposes on medically relevant legal cases. LNCs assist lawyers in examining medical records and understanding medical terminologies, jargons and medical procedures to determine the best step for the legal case. The lawyer and the legal nurse consultant will work hand in hand for the betterment of the case.
Legal nurse consultants can practice their profession throughout in both rural and urban areas. Cases which LNCs deal with involve simple leg fracture caused by a car accident to high profile medical cases like medical malpractice and more.
The consultants have the choice of working independently from their homes for attorneys, either on a part-time or full time basis. Others render their service to give consultations to government agencies, insurance companies, and private corporations.
So what does a nurse need to possess or to know in order to become a legal nurse consultant?
A consultant must possess qualities such as dedication to their work as well as persistence. One should be capable of accurately interpreting the medical situations and be able to read the medical record properly.
To make things clear, listed here are some of the functions performed by the legal nurse consultant:
• They review the case for its merit
• Help the attorney-client by interpreting medical jargons and records while explaining the technical nursing terminologies, plans as well as treatment for diagnosed diseases.
• LNCs perform research on related literatures which are applicable the specific situations and present it as a simplified paper
• Legal nurse consultants are responsible for reviewing, analysis and summarization of depositions
• They prepare for the deposition and preparation for the trial
• LNCs also attend case trials as well as hearings in court
• They assist witnesses for the case
For those professionals who practice as legal nurse consultant only, there are no specified specialty areas and the cases which they will handle involve all field of medicine. They will accept and review all types of cases and if one feels not confident enough to handle a case, sub-contracting can be an option and not to refuse a case because of little or no clinical experience in the area in question.
There are trainings involved in becoming a legal nurse consultant and these areas are focused on nursing standards, clinical nursing and medicine which link medical law but the "Law" is not the domain of the legal nurse consultant and so, understanding only the essentials is necessary.
Here is a brief list of clients that benefit from the services of Legal Nurse Consultants:
• Attorneys
• Insurance companies for adjudicating claims
• The Healthcare facilities
• Government agencies and private corporations (consulted in risk identification and management, forming strategies for the development of corporate quality assurance, valuation and the minimizing of a company's loss exposure)
The conclusion is, any registered nurse who would like to become a legal nurse consultant should train on how to become one and should persevere because this profession is not that easy. It takes a lot of hard work to become successful in this field and so with other endeavors.
Pursue a Healthcare Career through University of Phoenix Online Nursing Programs


Opportunities for nurses are quite a lot in the country. There is even a report that there is shortage in the number of nurses to cover the current demand. With healthcare becoming a bigger and bigger industry, nursing leads the listing of top healthcare occupations in the United States. To take advantage of this growing demand, many are venturing into healthcare via University of Phoenix Online Nursing Programs.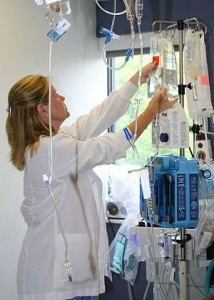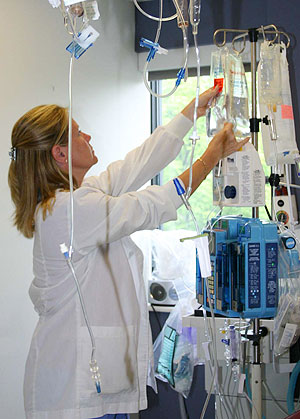 Yes, in order to begin a career in nursing, you should find online courses from nursing schools within your area. The UoP has over 190 campuses and accredited learning centers. The online efforts the school has started in 1989 are now an accepted method by many students who wish to pursue their education while still working.
The University of Phoenix is the largest private university in North America and one of the leaders in online education. The school serves tens of thousands of students in different countries worldwide. The schedules are flexible and that's why a lot are encouraged to push through with their plans to continue their studies and possibly improve their current careers or shift to new ones.
Lectures and assignments are downloaded into the student's computer through the special software application that allows them to gain access to the classes. There are no live lectures but there is a forum where the students can interact with each other and post their inquiries.
There are also research facilities and online libraries that can be used by the students to help them with their school works.
Words: 255
The Better Alternative for Finishing a Nursing Degree: Go Online
There is a shortage of nurses in the United States these days and that is what's driving people to take courses in line with health care or nursing. The University of Phoenix Online Nursing Programs are great opportunities for those who are considering pursuing their careers in the health care industry, or shifting from another field – without having to leave their current work.
There are several reasons why there is a shortage of nurses. The major ones include: aging population in the US, the aging population of nurses, and the shift from doctors to skilled nurses in terms of delivery of health care services.
What this points to is that there's high demand and more opportunities for nurses to advance if they have a Bachelor of Science in Nursing degree or something higher. Those who want to advance their careers and increase their salaries should complete their degrees. The problem for some is that their work schedule and budget do not allow them to go to the traditional schools.
That is where schools like the University of Phoenix (UoP) come in. This school started its online course offerings in 1989. The early Internet-based curricula offered by the UoP didn't really get a lot of appreciation or consideration. Those days, the traditional campus degrees were the accepted means to complete a degree.

But soon as people realized how inconvenient it is to go from work to school mode every day, the online educational realm started to take shape to accommodate the growing niche market. Soon, people are enrolling and finishing their degrees without even sacrificing their time for their work during the day.