Pros and Cons Concerning Institutional Nursing
Nursing in hospitals and related health facilities such as extended care facilities, nursing homes, and neighborhood clinics, comprises all of the basic components of comprehensive patient care and family health. The concept of the modern hospital as a community health center where in-patient and out-patient care are continuous describes the goal of medical care in most general hospitals.
The educational qualification for beginning practitioners is a Bachelor of Science in Nursing degree. The nurse, as member of the health care team, participates in all phases of patient care of the acutely ill, the convalescing and the ambulatory patient. The nurse cares for the patient in the hospital or in the out- patient department and plans for the nursing care needs of the patient about to be discharged.
Advantages of Staff Nursing in Hospitals
1. There is always a supervisor whom one can consult if a problem exists.
2. Nurses are updated with new trends in medicine and in the nursing care of patients.
3. They have a forty- hour week duty which provide for two days of rest away from duty.
4. More staff development programs are available in hospitals.
5. They undergo rotation to different units.
Disadvantages of Staff Nursing in Hospitals
1. There is a great possibility of under-staffing which may require nurses to put in overtime work and sacrifice some of their plans.
2. Because of the bulk of work, some staff nurses do not find time to improve their skills through continuing education programs.
3. Administrative problems and overwork may tend to dissatisfy the staff nurse.
Nursing Specialization
The field of nursing simply doesn't end with nurses caring for patients or assisting doctors in examining patients. There are more to nursing if one continues their education or takes a Masters Degree in Nursing. After getting a license to practice nursing, one can choose to study and specialize in different nursing fields. Some of these nursing specialized field include:
Surgical Nursing which specialized in helping doctors in surgical operations.
Nursing Educators are nurses who teach licensed practical nursing courses and prepares licensed nurses to practice positions.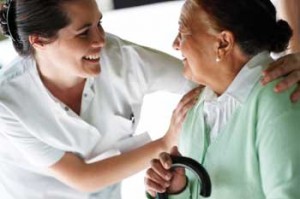 Nurse Anesthetists can replace the work of anesthesiologists and can administer all types of anesthesia to patients.
Case Management specialists work in the field of health care. These types of nurses are the ones who help and assist HMOs in assessing clients and sees to it that they can help in reducing costs by giving the right recommendations. They are the ones who coordinate with hospitals and doctors in behalf of the HMO and their clients.
Nursing Researchers are the ones who try to improve the field of nursing through everyday situations. They research, do case studies, interviews and do focus grouping to obtain data needed.
Legal Nurse consultant assists for law firms and HMO when litigation takes place. Using their expertise and years of experience, they help attorneys on legal terms used in the medical field and advice them base on case facts.
Nurse Practitioners can diagnose patients as a doctor would but they need to get certified in that field first. They are allowed to open clinics in some states.
There are so many exciting options when you are a registered nurse plus nursing specialization gives you a better salary then being an ordinary registered nurse.
License Practical Nurses
Thinking about a career shift or earning from other job? Have you thought about nursing? You may think becoming a nurse takes years but with the shortage of nurses, there is a nursing course that only requires at most one year of study. After one year of studying you will become a License Practical Nurse (LPN) or called License Vocational Nurse (LPN) in same states. Online LPN courses are also available so you can study at your free time while you work though most potential employers would want LPNs to have more first hand training in hospitals and other health related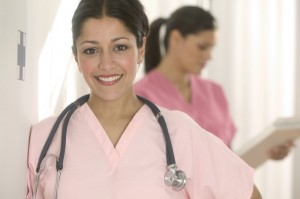 facilities during their study period.
Why is a LPN course so short as compared to a Bachelors Degree in Nursing? Will you have the same opportunities as those of a registered nurse? Compared to registered nurses, licensed practical nurses role are limited. Usually in a hospital setting, you work under the supervision of registered nurses. LPNs other duties include observing patients and reporting any findings to doctors and registered nurses. They are also usually found in small clinics, work as a school nurse, or work freelance through home health agencies in caring for sick patients at home. Compared to registered nurses, pay is lower though with a minimum average of 31k a year.
The nice thing about being a licensed practical nurse is you can work part time. As the number of the older population grows, more and more LPNs will be greatly in demand at nursing homes as they can supervise nursing assistants and nursing aides. If an LPN decides to proceed in becoming a registered nurse, what they learned during the LPN course can be credited to their continuing education so it saves them time and money.