Need help studying for the NCLEX-PN exam? The NCLEX-PN is necessary for LPN (Licensed Practical Nurses) to be a professional in their field.
This Saunders review is one of the most top-rated in its genre of study materials. It has core-content review, practice questions with rationales, plus strategies and tips for test-taking. Linda Silvestri is the author of several study guides, and this one includes her Pyramid to Success learning features, which highlights the key information, plus has 1,000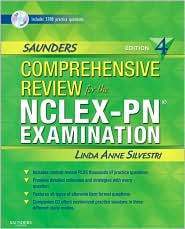 high-quality review questions that are very similar to the actual NCLEX-PN.
Also included is a CD which has 2600 more practice questions, allowing you to alternate between thousands of questions to get a more-rounded foundation to pass the NCLEX-PN and become an LPN.

by Linda Anne Silvestri PhD RN

Site Price: $39.35 (regularly $47.95)
One reviewer on Amazon says:
This is far and above the best book for LPN students. I checked out many books from the library and then found this one. The book is broken down into systems with a great review of that system before the questions. The disc is set up with numerous ways to take tests and from former LPN students, it is similar to the actual NCLEX.
When it comes to LPN/LVNs, they need to stay in the know about new drugs, methods, and and diagnostics. The Nurse Practitioners' Prescribing Reference is a journal which releases quarterly.
One nurse's review: The NPPR is an excellent resource for prescribing or checking prescriptions. Use of tables of symptoms and drugs is very helpful. The side effects and adverse effects assist in deciding which drug may be most appropriate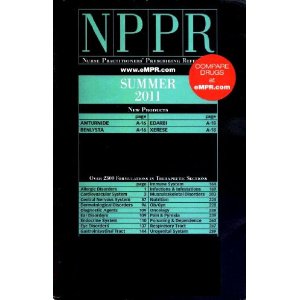 for a particular patients.
Since an LPN/LVN assist in the day-to-day care of patients, including vital measurements, IVs, and prescription care, they need to be in-the-know about the things NPPR covers. Since it is updated four times a year, it keeps the information current.
Nurse Practitioners' Prescribing Reference (1 year, 4 issues)
Site Price: $59.00 (14.75/issue)

An LPN (Licensed Practical Nurse) is the same thing as an LVN (Licensed Vocational Nurse), and in Canada, they are called RPN (registered practical nurse). An LPN works under the supervision of an RN (Registered Nurse).
LPNs assist in daily patient activities, like dressing, eating, exercising, and bathing—they all do vital sign measurements and, in some states, insertion of IVs. They may take more courses to be able to do obstetrics, psychiatry, pediatrics, and surgery/recovery.
To become an LPN/LVN, a nurse must earn a nursing degree and then pass the National Council Lincensure Examination (NCLEX-PN).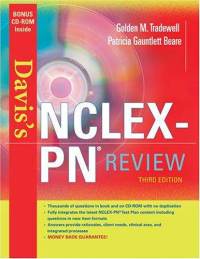 To study for the NCLEX-PN, many LPNs recommend Davis's NCLEX-PN Review book, which includes a CD to make it easy to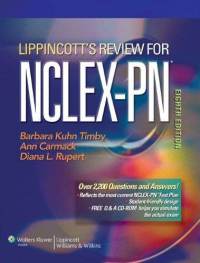 study on your computer. It includes alternative item format questions, reviews for all the fundamentals, and 1200 question bank.
Another book review for the NCLEX-PN is the Lippincott's Review for NCLEX-PN by Timby, Camack, and Rupert. It contains over 2200 test questions in various reviews and comprehensive exams. There is a CD-ROM that has all the questions in an interactive format, making it easier to study.