Practice for Nurse Practitioner Examination
Need some help in prepping for that exam to get your certification to become a Nurse Practitioner? The Nurse Practitioner Certification Examination and Practice Preparation by Margaret A. Fitzgerald covers everything you need to know.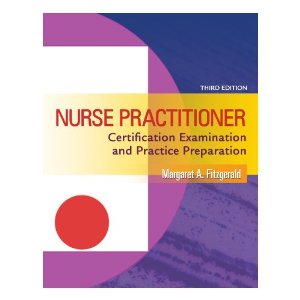 This study guide covers a vast amount of information and has it's own unique presentation for an effective review. The case examples, questions, answers, references, and in-depth discussions enable a deeper understanding of the subject matter, meaning you'll be better able to recall information during that stressful test.
This is the third edition of this book, with the questions more detailed, new content added, and full-color photographs.